Chennai Super Kings Team 2012: Players List and Profiles

Looking for CSK players list for IPL 5 2012? Get in here to read Chennai Super Kings players profiles and team profile and know about bowlers, batsmen, all-rounders, wicket keepers, key players and many more.


Are you a CSK fan, love to read the profiles of CSK Players? Here you can find the profiles of indian and foreign players of Chennai Super Kings for IPL 2012. Chennai Super Kings also known as CSK is a consistent team which has won the IPL title twice. The home ground for CSK is M.A. Chidambaram Stadium popularly known as Chepauk Stadium in Chennai. IPL 2012 Schedule starts from April 4, 2012 and ends on May 27, 2012 and the inaugural match is between Chennai Super Kings vs Mumbai Indians played at Chepauk Stadium. In IPL 2012 auction Chennai Super Kings bought Ravindra Jadeja for 2 million dollars. CSK is one of the best franchise in IPL captained by Dhoni. Some of the key players of CSK for IPL 2012 is Ravindra Jadeja, MS Dhoni, Suresh Raina, Albie Morkel to name a few. Buy tickets for CSK matches for IPL 2012 and watch your favorite player of CSK.


Chennai Super Kings Team Profile



Owner: India Cements
Home ground: M. A. Chidambaram Stadium
Coach: Stephen Fleming (New Zealand)
Fielding Coach: Steve Rixon (Australia)
Bowling Coach: Andy Bichel (Australia)
Captain: Mahendra Singh Dhoni (India)
Vice Captain: Suresh Raina (India)
Fitness Trainer: Gregory King
Computer Analyst: Lakshmi Narayanan (India)
IPL Wins: 2 (2010, 2011)
Champions League T20 wins: 1 (2010)
IPL Team Color for CSK: Yellow and Blue


Chennai Super Kings Match Previews for IPL 5 2012

Here is the IPL 2012 live streaming and match preview of CSK vs MI


CSK Indian Players in IPL 5 2012

Here is the list of Indian team squad for CSK for IPL 2012.
MS Dhoni, Abhinav Mukund,Ganapathi Vignesh, Joginder Sharma, Kuthethurshri Vasudevadas, Murali Vijay, Ravichandran Ashwin, Ravindra Jadeja, Shadab Jakati, Srikkanth Anirudha, Subramaniam Badrinath, Sudeep Tyagi, Suresh Raina, Vijaykumar Yo Mahesh, Wriddhiman Saha.


CSK International Players for IPL 5 2012

Here is the list of international players of CSK Team for 2012 IPL.
Albie Morkel, Ben Hilfenhaus, Doug Bollinger, Dwayne Bravo, Francois Du Plessis, George Bailey, Michael Hussey, Nuwan Kulasekara, Scott Styris, Suraj Randiv.


Chennai Super Kings Team 2012 Players Profiles

Here is a short bio and profiles of CSK Players for IPL 5 2012, from which you can find their career records, personal information, performances, their achievements and contact details of CSK players.


CSK Player Profile: MS Dhoni (Captain / Wicket Keeper) for IPL 5 2012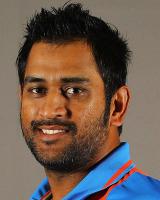 Name: Mahendra Singh Dhoni
Nick Name: Dhoni, Mahi
Date of Birth: July 7, 1981
Country: Jharkhand, India
Batting Style: Right-hand bat
Bowling Style: Right-arm medium
Major Teams Played: India, Asia XI, Bihar, CSK, Jharkhand
Highest T20 Score: 73*
T20 Strike Rate: 129.88
Read here to know the complete profile, career history and biography of Dhoni


CSK Player Profile: Ravichandran Ashwin (Bowler) for IPL 2012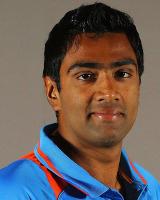 Name: Ravichandran Ashwin
Nick Name: Ashwin, R Ashwin
Date of Birth: September 17, 1985
Country: Chennai, India
Major Teams Played: India, CSK, Tamil Nadu
Batting Style: Right hand bat
Bowling Style: Right-arm offbreak
Highest T20 Score: 23*
T20 Strike Rate: 94.26
Read here to know the complete biography, career history of Ashwin


CSK Player Profile: George Bailey (Batsmen) of CSK for IPL 5 2012
Name: George John Bailey
Nick Name: Hector
Date of Birth: September 7, 1982
Country: Australia
Major Teams Played: Australia, Scotland, Australia A, CSK, Melbourne Stars, Tasmania
Batting Style: Right-hand bat
Bowling Style: Right-arm medium
Highest T20 Score: 60
T20 Strike Rate: 131.75


CSK Player Profile: Dwayne Bravo (All-rounder) of CSK for IPL 2012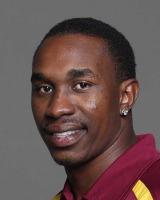 Name: Dwayne John Bravo
Nick Name: Johnny
Date of Birth: October 7, 1983
Country: West Indies
Major Teams Played: West Indies, CSK, Essex, Kent, MI, Sydney Sixers, Trinidad & Tobago, University of West Indies Vice Chancellor's XI, Victoria
Batting Style: Right hand bat
Bowling Style: Right-arm medium-fast
Highest T20 Score: 70*
T20 Strike Rate: 125.01


CSK Player Profile: Ben Hilfenhaus (Bowler) for IPL 5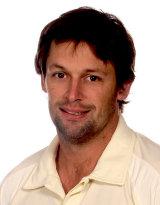 Name: Benjamin William Hilfenhaus
Nick Name: Hilfy
Date of Birth: March 15, 1983
Country: Australia
Major Teams Played: Australia, Australia A, CSK, Tasmania
Batting Style: Right-hand bat
Bowling Style: Right-arm fast-medium
Highest T20 Score: 7*
T20 Strike Rate: 63.63


CSK Player Profile: Ravindra Jadeja (All-rounder) for IPL 2012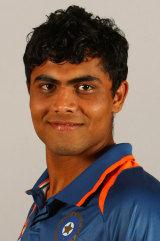 Name: Ravindra Jadeja
Nick Name: Revadi, Rockstar
Date of Birth: December 6, 1988
Country: India
Major Teams Played: India, CSK, India Under-19s, KTK, RR, Saurashtra, West Zone
Batting Style: Left-hand bat
Bowling Style: Slow left-arm
Highest T20 Score: 47
T20 Strike Rate: 116.52


CSK Player Profile: Joginder Sharma (All-rounder) for IPL 2012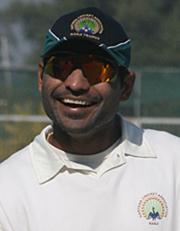 Name: Joginder Sharma
Date of Birth: October 23, 1983
Country: India
Major Teams Played: India, CSK, Haryana, India Blue, Tripura
Batting Style: Right-hand bat
Bowling Style: Right-arm fast-medium
Highest T20 Score: 35
T20 Strike Rate: 130.81



CSK Player Profile: Nuwan Kulasekara (Bowler) for IPL 2012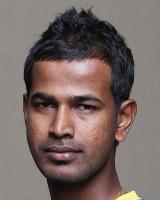 Name: Kulasekara Mudiyanselage Dinesh Nuwan Kulasekara
Date of Birth: July 22, 1982
Country: Sri Lanka
Major Teams Played: Sri Lanka, Bandaranayake College Gampha, Basnahira North, CSK, Colts Cricket Club, Combined Provinces, Galle Cricket Club.
Batting Style: Right-hand bat
Bowling Style: Right-arm fast-medium
Highest T20 Score: 30*
T20 Strike Rate: 120.62


CSK Player Profile: Albie Morkel (All-rounder) for IPL 2012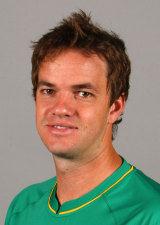 Name: Johannes Albertus Morkel
Date of Birth: June 10, 1981
Country: South Africa
Major Teams Played: South Africa, Africa XI, CSK, Durham, Easterns, South Africa Under-19s, Titans
Batting Style: Left-hand bat
Bowling Style: Right-arm medium-fast
Highest T20 Score: 71*
T20 Strike Rate: 142.15



CSK Player Profile: Suresh Raina (Batsman) for IPL 2012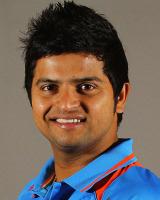 Name: Suresh Kumar Raina
Nick Name: Sanu
Date of Birth: November 27, 1986
Country: India
Major Teams Played: India, CSK, India Blue, India Under-19s, Indian Board President's XI, Rajasthan Cricket Association President's XI, Uttar Pradesh Under 16s
Batting Style: Left-hand bat
Bowling Style: Right arm offbreak
Highest T20 Score: 101
T20 Strike Rate: 140.42


CSK Player Profile: Scott Styris (All-rounder) for IPL 2012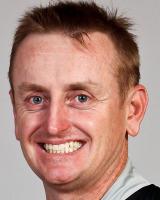 Name: Scott Bernard Styris
Nick Name: Miley, The Rus
Date of Birth: July 10, 1975
Country: New Zealand
Major Teams Played: New Zealand, Auckland, CSK, Deccan Chargers, Durham, Essex, Middlesex, New Zealand Emerging Players, New Zealand Under-19s, Northern Districts, PCA Masters XI, Sylhete Royals
Batting Style: Right-hand bat
Bowling Style: Right-arm medium
Highest T20 Score: 106*
T20 Strike Rate: 134.03
Read here the complete Biography, Career records and Profile of Scott Styris


CSK Player Profile: Kuthethurshri Vasudevadas (Batsman) for IPL 5 2012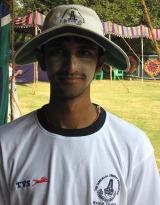 Name: Kuthethurshri Vasudevadas
Nick Name: Vasu
Date of Birth: January 26, 1985
Country: Chennai, India
Major Teams Played: Badureliya Sports Club, CSK, Sebastianities Cricket and Athletic Club, Tamil Nadu Under-16s.
Batting Style: Left-hand bat
Bowling Style: Legbreak
Highest T20 Score: 30*
T20 Strike Rate: 123.71


CSK Player Profile: Murali Vijay (Batsman) for IPL 2012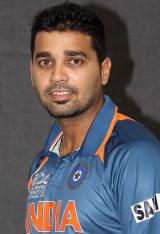 Name: Murali Vijay
Date of Birth: April 1, 1984
Country: Chennai, India
Major Teams Played: India, CSK, Tamil Nadu
Batting Style: Right-hand bat
Bowling Style: Right-arm offbreak
Highest T20 Score: 127
T20 Strike Rate: 125.73


CSK Player Profile: Srikkanth Anirudha (Batsman) for IPL 2012

Name: Srikkanth Anirudha
Nick Name: Ani
Date of Birth: April 14, 1987
Country: Chennai, India
Major Teams Played: CSK, India Green, India Under-19s, Tamil Nadu, Tamil Nadu Under-19s
Batting Style: Right-hand bat
Highest T20 Score: 77
T20 Strike Rate: 129.00


CSK Players Profile: Subramaniam Badrinath (Batsman) for IPL 5 2012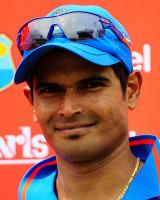 Name: Subramaniam Badrinath
Date of Birth: August 30, 1980
Country: Chennai, India
Major Teams Played: India, CSK, India Red, Indian Board President's XI, Tamil Nadu
Batting Style: Right-hand bat
Bowling Style: Right-arm offbreak
Highest T20 Score: 71*
T20 Strike Rate: 115.48


CSK Player Profile: Doug Bollinger (Bowler) for IPL 2012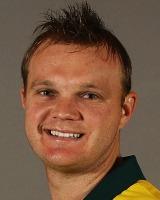 Name: Douglas Erwin Bollinger
Nick Name: Eagle
Date of Birth: July 24, 1981
Country: Australia
Major Teams Played: Australia, Australia A, CSK, New South Wales, Sydney Thunder, Worcestershire
Batting Style: Left-hand bat
Bowling Style: Left-arm fast-medium
Highest T20 Score: 17
T20 Strike Rate: 117.64


CSK Player Profile: Faf du Plessis (All rounder) for IPL 2012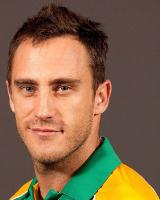 Name: Francois du Plessis
Date of Birth: July 13, 1984
Country: South Africa
Major Teams Played: South Africa, CSK, Lancashire, Northerns, South Africa Under-19s, Titans.
Batting Style: Right-hand bat
Bowling Style: Legbreak
Highest T20 Score: 78*
T20 Strike Rate: 117.54


CSK Player Profile: Michael Hussey (Batsman) for IPL 2012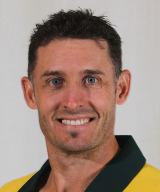 Name: Michael Edward Killeen Hussey
Nick Name: Mr Cricket, Huss
Date of Birth: May 27, 1975
Country: Australia
Major Teams Played: Australia, CSK, Durham, Gloucestershire, Northamptonshire, Western Australia.
Batting Style: Left-hand bat
Bowling Style: Right-arm medium
Highest T20 Score: 116*
T20 Strike Rate: 128.42


CSK Player Profile: Shadab Jakati (Bowler) for IPL 2012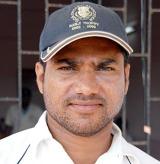 Name: Shadab Bashir Jakati
Date of Birth: November 27, 1980
Country: India
Major Teams Played: CSK, Goa
Batting Style: Left-hand bat
Bowling Style: Slow left-arm orthodox
Highest T20 Score: 123
T20 Strike Rate: 124.24


CSK Player Profile: Suraj Randiv (Bowler) for IPL 5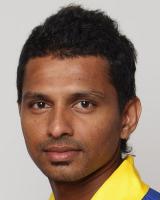 Name: Hewa Kaluhalamullage Suraj Randiv Kaluhalamulla
Nick Name: Suraj Mohamed
Date of Birth: January 30, 1985
Country: Sri Lanka
Major Teams Played: Sri Lanka, Bloomfield Cricket and Athletic Club, CSK, Kandurata, Matara Sports Club, Nondescripts Cricket Club, Rahula College, Ruhuna, Sinhalese Sports Club, Sri Lanka A, Sri Lanka Under-15s, Sri Lanka Under-19s.
Batting Style: Right-hand bat
Bowling Style: Right-arm offbreak
Highest T20 Score: 20
T20 Strike Rate: 125.00


CSK Player Profile: Yo Mahesh (All rounder) for IPL 2012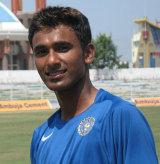 Name: Vijayakumar Yo Mahesh
Date of Birth: December 21, 1987
Country: India
Major Teams Played: CSK, DD, India Blue, India Under-19s, Tamil Nadu
Batting Style: Right-hand bat
Bowling Style: Right-arm medium-fast
Highest T20 Score: 13
T20 Strike Rate: 96.49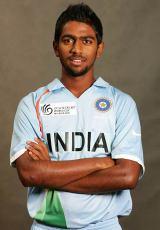 CSK Players Profile: Abhinav Mukund (Batsman) for IPL 2012

Name: Abhinav Mukund
Date of Birth: January 6, 1990
Country: India
Major Teams Played: India, CSK, India A, India Under-19s, Tamil Nadu
Batting Style: Left-hand bat
Bowling Style: Legbreak googly
Highest T20 Score: 64*
T20 Strike Rate: 100.00
Read here to know complete Biography, career history and profile of Abhinav Mukund


CSK Player Profile: Wriddhiman Saha (Wicket Keeper) for IPL 2012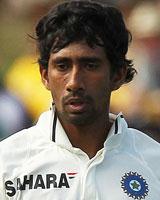 Name: Wriddhimam Prasanta Saha
Date of Birth: October 24, 1984
Country: India
Major Teams Played: India, Bengal, CSK, India A, KKR
Batting Style: Right-hand bat
Highest T20 Score: 85*
T20 Strike Rate: 128.75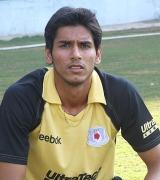 CSK Player Profile: Sudeep Tyagi (Bowler) for IPL 2012

Name: Sudeep Tyagi
Date of Birth: September 19, 1987
Country: India
Major Teams Played: India, CSK, India A, Uttar Pradesh
Batting Style: Right-hand bat
Bowling Style: Right-arm medium
Highest T20 Score: 3*
T20 Strike Rate: 71.42


CSK Player Profile: Ganapathi Vignesh (All rounder) for IPL 2012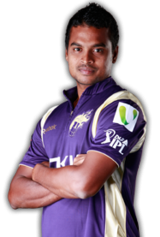 Name: Ganapathy Vignesh
Nick Name: Vicky
Date of Birth: September 11, 1981
Country: India
Major Teams Played: CSK, Chennai Superstars, ICL India XI, KKR, Tamil Nadu
Batting Style: Right-hand bat
Bowling Style: Right-arm medium-fast
Highest T20 Score: 42
T20 Strike Rate: 122.72