Tiger Woods won at Arnold Plamer Invitational 2012

After a long wait of thirty month, Tiger wood ended the drought of a PGA Tour win at Arnold Palmer Invitational 2012 held at Bay Hill Club & Lodge, Florida. This is his seventh win in this tournament. Read this article for more information.


Tiger Woods won the Arnold Palmer Invitational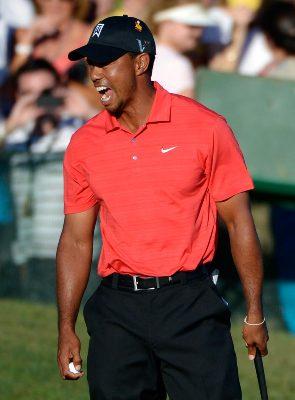 After aabout thiry month wait of a PGA Tour title, Tiger Woods ended it at Arnold Palmer Invitational golf tournament held at Bay Hill Club & Lodge, Florida. He won this event with a convincing five stroke over Graeme McDowell scoring 275(-13). With this win he has now 72 wins at PGA Tour and is now one short of hundred professional wins. This is the seventh time he has won at Arnold Palmer Invitational. Other six wins came in 2000, 2001, 2002, 2003, 2008 and 2009. This shows his dominance at this tournament. By this win he has developed his chances at Masters Tournament to held in next month. Graeme McDowell finished second in this event.Woods is now ranked No. 6 in the World Golf Ranking.

The Arnold Palmer Invitational 2012 was held from 22 March, 2012 to 25 March, 2012. After this win the former World No. 1 said "Winning is down to a lot of hard work but it was great to have so much support out there". He also talk about the Masters to held in next month from April 5 to April 8, and told this winning momentum will definitely held him there.