Sania Mirza won the doubles title of Pattaya Open

In 2012 Pattaya Open, Indian tennis star Sania Mirza has won the doubles event of the tournament which was her 13th doubles title. In singles event Daliena Huntochova won. For more information on Pattaya Open, read this article.


Indian Tennis star Sania Mirza has won the doubles title of 2012 PTT Pattaya Open on last satuarday (12 February, 2012). This women's tennis tournament held at Pattaya city of Thailand. The top seeded pair of Sania Mirza and Anastasia Rodionova defeated the fourth seeded Chinese Taipei pair of Chan Hao-ching and Chan Yung-jan in a tough game by the score 3-6,6-1,10-8. After losing the first set Sania and her partener came back into the game by winning the next set and then winning the game and title. This was Sania's 13th doubles title of her tennis career. In the singles event, slovakian tennis player Daniela Huntochova defeated russian player Maria Kirilenko by 6-7,6-3,6-3. She was also the defending winner of the tournament. This was her careers fifth singles title.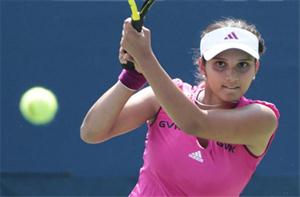 Semi-Finals of Pattaya Open 2012

Doubles:
In the first semi-final of the doubles event Sania Mirza and Anastasia Rodionova easily defeated the pair of Akgul Amanmuradova and Kimiko Date-Krumm by a score of 6-4,6-4. The second semi-final was to be held between Chinese Taipei pairs Chan Hao-ching/Chan Yung-jan and Eleni Daniilidou/Tamarine Tanasugarn but it didn't happened and Chinese Taipei pair advanced to the finals.

Singles:
In singles, the first semi-final was between Sorana Cirstea and Maria Kirilenko which Kirilenko won by 6-2,5-7,6-4. The second semi-final fight was between Daniela Huntochova and chinese taipei player Hsieh Su-wei. Huntochova won it in straight sets by 6-4,6-1.