Olympic Game Details: Weightlifting

This article gives you full information related to the Weightlifting. It was one if the eight sports to feature in the first modern Olympics in 1896. Snatch and Clean-and-jerk are two different types of Weightlifting.


Olympic Game Details : Weightlifting
History of Weightlifting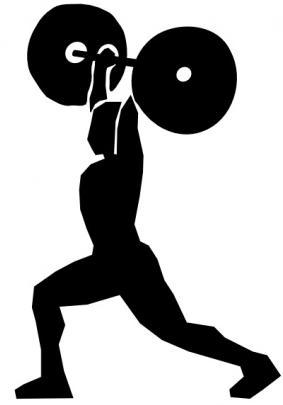 People have always been fascinated by strongmen with rippling muscles. Weightlifting was sure sign of strength and was practiced by the ancient Egyptians and the Greeks. It was one if the eight sports to feature in the first modern Olympics in 1896, dropped in 1908 Olympics. Now International Weightlifting Federation has 187 affiliated nations and around 10,000 lifters take part in annually in competitions across the whole world.


Champions of the Weightlifting

Tommy Kono of the USA set 26 world records, wining two Olympic gold medals (in 1952 and 1956) and single silver medal (1960). Kono remains the only Weightlifter to set world records in different classes.


Did you know?

'The Pocket Hercules' Naim Suleymanoglu of Turkey began lifting at the age of ten. Only 1.47meters tall, he lifted three times his own weight to win three Olympic gold medals in 1988, 1992 and 1996.


Rules of Weightlifting:

-Both Snatch and Clean-and-jerk are two styles of competitive weightlifting.

-For Snatch, the competitor must pull the barbell directly from the platform to straight above the head in one continuous motion.

-The clean-and-jerk consist of two separate movements. The clean involves pulling the bar from the floor to the shoulders while simultaneously dropping into a squat, then standing upright. Once steady the lifter bends the legs, and then forces the apart while raising the bar vertically. He must then bring his feet together and await the referee's signal.

-The best of three attempts in both the styles are used.

Official website of the a International Weightlifting Federation (IWF).