Cricket Career and Profile of former English cricketer Harold Larwood

Read about the cricket profile, career and records of former English cricketer - Harold Larwood who is known for his excellent fast bowling. He played for England and Nottinghamshire in his cricket career.


Harold Larwood was a former English cricketer who had played Test Cricket for England and played in County Cricket for Nottinghamshire. He was a fast bowler and also had first-class centuries in his batting record. He played in 21 Tests for England.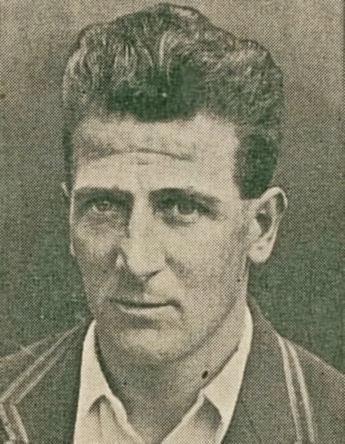 Cricket Career of Harold Larwood

Larwood started playing cricket at the age of 13 for Nuncargate. In 1923, he travelled to Trent Bridge and got a playing contract for Nottinghamshire and played in the county's Second XI for a year. In 1924, he played his first match for the county also making his first-class debut. He took only one wicket in that match against Northamptonshire. In 1925 season he played 20 matches and took 73 wickets at an average of 18.01 and also made 361 runs with a highest score of 70 against Northamptonshire.

In 1926 when Australia toured England, Larwood made his Test debut in the 2nd test of the series at Lord's. He took two wickets in Australia's first innings and one wicket in the second innings. He then played in fifth and last test of the series played at Kennington Oval. He took three wickets each in both the Australian innings of the match. He took 137 wickets in that season with an average of 18.31 in 31 matches. In 1927, he played 22 matches and took 100 wickets. In the match against Sussex he took ten wickets in the match including the bowling figures of 7 for 36. He was also among the five cricketers that were choosen as Wisden Cricketer of the Year for year 1927.

In 1928 season he again took 138 wickets including six wickets against West Indies team for England test team. He also scored his first First Class century in that season. He was selected in the England team for 1928-29 tour of Australia. He played in all the five tests and took 18 wickets with an average of above 40. In first test played at Brisbane, Larwood made 70 runs in the first innings. He also took six wickets for 36 runs in Australia's first innings and two wickets in their second innings. 6 for 36 is also his best bowling figure in Test cricket. He also took 117 wickets in that season with bowling average of 21.66. He then played against South Africa for England. In first test played at Edgbaston, Birmingham he had figures of 5/57 in South Africa's first innings. He took a total of eight wickets in three matches of that series.

Harold Larwood had a very bad series against Australia in 1930 in which Bradman played some big innings of his Test career. He took 99 wickets in 1930 season averaging 16.38. He also scored his second first-class century that season. In 1931, he played 27 matches and took 129 wickets with an average of 12.03. His best bowling performance in that season was 9/41 which are also his best bowling figures in First Class cricket.

In 1932, Larwood took 162 wickets in 32 matches at an average of 12.86 and 15 five-wicket hauls. He played in the Ashes series of 1932-33 which is also known as Bodyline series. He played in all five tests of the series, took 33 wickets with an average of 19.51 and scored his highest test score of 98 in the last test. He never played test cricket after this series. In 1934 season he took 82 wickets in 23 matches. He then took 102 wickets in 28 matches in 1935 season and 119 wickets in 22 matches in 1936 season for Nottinghamshire. Larwood played his last first-class match in 1938 County Championship match against Northamptonshire. He did not bowl in that match but made 7 runs in the only inning which included a six.


Playing Style

Harold Larwood was a right-handed fast bowler and of not much height. He was only 5 feet 7 inch tall but bowls really fast. He was also regarded as one of the greatest fast bowler of his time. Jack Hobbs of England had described him as fast and very accurate bowler. He also had the ability to play good innings with the bat.


Cricket Records and Stats of Harold Larwood
Test Record
Test Matches: 21
Runs made: 485 runs
Batting Average: 19.40
Half Centuries: 9
Highest Test Score: 98
Balls bowled: 4969
Runs Conceded: 2212
Wickets taken: 78
Bowling Average: 28.35
Best Bowling Performance: 6/32
5 wicket hauls: 4 times
10 wickets in Match: 1 time
First Class Record
Matches: 361
Runs made: 7290 runs
Batting Average: 19.91
Centuries: 3
Highest First-Class Score: 102*
Balls bowled: 58027
Runs Conceded: 24994
Wickets taken: 1427
Bowling Average: 17.51
Best Bowling Performance: 9/41
5 wicket hauls: 98 times
10 wickets in Match: 20 times