2012 Champions League Twenty20 Fixtures and Team detalis

2012 Champions League Twenty-20 tournament is ready to thrill the Twenty-20 cricket lovers. The tournament is being held at South Africa. Know about the teams and match fixtures of this tournament through this article.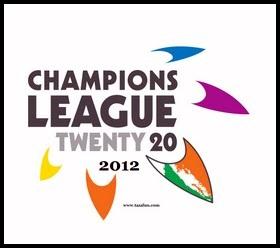 After a successful World T20 tournament another biggie of the shortest format of the cricket Champions League Twenty20 is set to thrill you with some exciting contests from today. Auckland and Yorkshire top the table from their respective pools to qualify for the main tournament. The first match of the main draw will be played at SuperSport Park, Centurion between Titans and Perth Scorchers teams. The final of this tournament is going to be played at New Wanderers Stadium, Johannesburg on 28 October Here is the list of the teams qualified for the main tournament of 2012 Champions League Twenty20 tournament.


Teams in 2012 Champions League Twenty20
Group A
Titans
Perth Scorchers
Kolkata Knight Riders
Delhi Daredevils
Auckland
Group B
Chennai Super Kings
Sydney Sixers
Lions
Mumbai Indians
Yorkshire
Fixtures of 2012 Champions League Twenty20

October 13:

Titans vs Perth Scorchers at SuperSport Park, Centurion
Kolkata Knight Riders vs Delhi Daredevils at SuperSport Park, Centurion

October 14:

Chennai Super Kings vs Sydney Sixers at New Wanderers Stadium Johannesburg
Lions vs Mumbai Indians at New Wanderers Stadium Johannesburg

October 15:

Kolkata Knight Riders vs Auckland at Newlands, Cape Town

October 16:

Sydney Sixers vs Yorkshire at Newlands, Cape Town
Chennai Super Kings vs Lions at Newlands, Cape Town

October 17:

Titans v Auckland at Kingsmead, Durban
Kolkata Knight Riders vs Perth Scorchers at Kingsmead, Durban

October 18:

Lions vs Sydney Sixers at Newlands, Cape Town
Mumbai Indians vs Yorkshire at Newlands, Cape Town

October 19:

Delhi Daredevils vs Auckland at Kingsmead, Durban

October 20:

Lions vs Yorkshire at New Wanderers Stadium, JohannesburgChennai Super Kings vs Mumbai Indians at New Wanderers Stadium, Johannesburg

October 21:

Perth Scorchers vs Delhi Daredevils at Newlands, Cape Town
Kolkata Knight Riders vs Titans at Newlands, Cape Town

October 22:

Chennai Super Kings vs Yorkshire at Kingsmead, Durban
Sydney Sixers vs Mumbai Indians at Kingsmead, Durban

October 23:

Perth Scorchers vs Auckland at SuperSport Park, Centurion
Delhi Daredevils vs Titans at SuperSport Park, Centurion

October 25:

1st Semifinal - 1st Group A vs 2nd Group B at Kingsmead, Durban

October 26:

2nd Semifinal - 1st Group B vs 2nd Group A at SuperSport Park, Centurion

October 28:

Final at New Wanderers Stadium, Johannesburg