FC Sion - A popular Football Club in Switzerland

FC Sion which was founded in 1909 is currently one of the most successful professional football club of Switzerland. It has won many prestigious football tournaments. Know the complete information about this football club here.


FC Sion is a professional football club of Switzerland. It is based in the city of Sion. The club is one of the important football clubs of the country as it participates in prestigious Swiss Super League - the biggest football league being played in the country.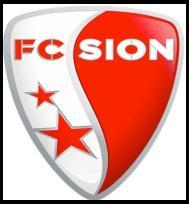 History of FC Sion football Club

FC Sion football club was founded in 1909. The club went on to develop from 1932 when they started playing in the fourth tier of the Swiss football. The club was then promoted to third tier in 1944 but relegated in 1946. In 1952, the club again succeded to be promoted to the third tier and to National League B in 1957.
National League A promotion and Recent Performances
In 1962, the club was promoted to the biggest football event of the country, the National League A which is now known as Swiss Super League. The club also participated in Swiss Cup. In 1965, FC Sion become the winner of Swiss Cup which was the first big tournament for the club. The club went on to win eleven more Swiss Cup final. The club won their first Swiss Super League in 1991-92 then called as Swiss National League A. It again won the Championship in 1996-97 season. In 2011-12 season of Swiss Super League the club ended up as 9th. The latest success of the club is at 2011 Swiss Cup. It defeated Neuchatel Xamas by 2-0 in the final. Giovanni Sio and Vilmos Vanczak were the goal scorer in the final. By this win Fc Sion also qualified to play in the play-off round of the UEFA Europa League.


Home Ground and Staff of FC Sion football club

From 1968, Stade Tourbillion is the home ground for FC Sion. Initially the capacity of the ground stadium was 16,263 audience. In 1989, the ground was renovated and expanded. It now has the sitting capacity of 20,000 spectators. Here is the list of current staff members of the club:

President: Christian Constantin
Sports Director: Marco Degennaro
Manager: Alexandre Zen-Ruffinen
Head Coach: Sebestien Fournier
Technical Coach: Jose Sinval
Goalkeeper Coach: Marco Pascolo
Physic Coach: Philippe Troillet
Advisor: Zoran Funjak



Important Achievements of FC Sion

FC Sion has won 12 Swiss Cup titles and twice become the champion of Swiss Super League:

Swiss Cup: in 1965, 1974, 1980, 1982, 1986, 1991, 1995, 1996, 1997, 2006, 2009 and 2011
Swiss Super League: in 1991-92 and 1996-97