Career and Profile of female professional tennis player Greta Arn

Greta Arn has played for both Germany and Hungary in professional tennis. Hungarian born Greta Arn is a top female tennis player from the country. Know about her tennis career and profile through this article.


Greta Arn is a female professional tennis player from Hungary. She was born in Budapest, Hungary on 13 April, 1979. She played for Germany from 1997 to 2008. Then she started playing for her nation (Hungary).

Full Name: Greta Arn
Birth Date: 13 April, 1979 at Budapest, Hungary
Playing Style: Right-Handed with two-handed backhand
Singles Record: 420-301
Doubles Record: 68-72
Singles titles: 2 WTA and 4 ITF
Doubles Titles: 4 ITF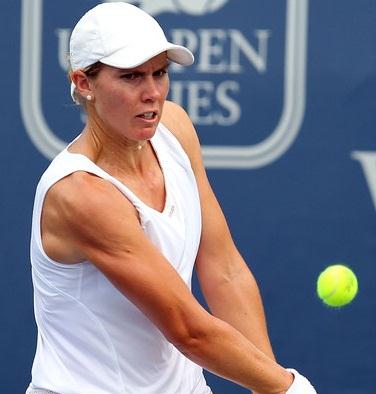 Tennis Career of Greta Arn

Greta Arn started her professional career by playing in women's ITF circuit in 1997. She won four ITF singles titles in her career. In 2000, she made her first Grand Slam appearance in Wimbledon where she lost in the first round of the tournament. In 2001, she reached the second round of the Australian Open.
First WTA title and Best Grand Slam performance
In 2007, Greta Arn entered the Estoril Open as an qualifier. She was ranked 176 in women's singles then. She won the tournament by defeating Victoria Azarenka by 2-6,6-1,7-6 in the final. This makes her the lowest ranked women's singles player to have won a WTA singles title in 2007. In 2010 Wimbledon tournament, Arn reached the third round which is her best performance in a Grand Slam event in singles. She repeated this performance in 2012 Australian Open where she lost to Serena Williams by 1-6,1-6 in the third round.

Greta Arn won her second WTA singles title at 2011 ASB Classic tournament. She defeated belgium player Yanina Wickmayer by 6-2,6-3 in the final. The same year she also reached her best ever ranking in women's singles of No. 40.


Tournaments won by Greta Arn
WTA Singles
Estoril Open (2007)
ASB Classic (2011)
ITF Singles
At Stockholm (1997)
At Glasgow (1997)
At Bad Saulgau (2004)
At Fort Walton Beach (2006)