Dempo Sports Club - a premier football club in India

This article is about the information regarding one of the most popular football clubs in India - Dempo Sports Club or Dempo S.C. which was founded in 1968. Read this article for complete information regarding the club.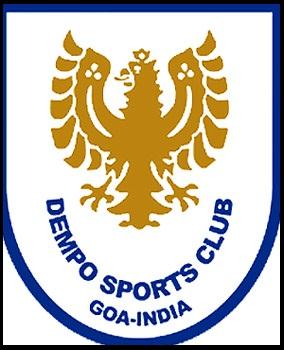 Dempo Sports Club

Dempo Sports Club or Dempo S.C. is a top football club in India which participates in National Football League now known as I-League. The club is sponsored by Dempo group of companies. Fatorda Stadium situated in Margao (Goa) is the home ground for the club. Nike provides the kit for the players of the club. Here is the list of the current technical staff working for the club -

Coach: Armando Colaco
Assistant Coaches: Mauricio Afonso and Camilo Gonsalver
Team Manager: Custodio Almeida



History

Dempo Sports Club was first known as Bicholim Football Club. In 1967, Dempo Corporation bought the club and renamed it to Dempo Sports Club. In 1971-72 Goa Senior Division, it won its first league title. In 1975, the club won Rovers Cup and again in 1978 and 1979. During 1980's, Dempo Sports Club won many more trophies at national level. They won th Goa Pro League two times during this period.

In 1996, Dempo reached the final of the Indian Federation Cup. It also started participating in National Football League. In 2004, it won its first National Football League title and also won their first Federation Cup title. Dempo again won the National Football League in 2006-07 season. When National Football League becomes I-League in 2007, Dempo Sports Club was the first winner of the league. They again won the league in 2009-10 season and in 2011-12 season. Ranti Martins of Nigeria who is the member of the club team participating in 2011-12 I-League was the top goal scorer with 32 goals. Apart from the I-League, Dempo also participated in 2008 AFC Cup and reached the Semi-final stage.


Current Squad and Captain

Climax Lawrence is the captain of the current squad of the club. Here is the name of the players in the Dempo Sports Club's squad: Anthony Pereira, Clifford Miranda, Cliffton Gonsalves, Climax Lawrence (Captain), Covan Lawrence, Creson Antao, Debabrata Roy, Godwin Franco, Joaquim Abranches, Joy Ferrao, Laxmikant Kattimani, Marcus Peixoto, Mahesh Gawli, Koko Sakibo, Nicolau Borges, Peter Carvalho, Rowilson Rodrigues, Romeo Fernandes, Ryuji Sueoka, Valeriano Rebello, Selwyn Fernandes, Shallum Pires, Subhasish Roy Chowdhury, Tyson Caiado


Important Achievements of Dempo Sports Club
I-League/National Football League: 2004, 2007, 2007-08, 2009-10, 2011-12
Federation Cup: 2004
Durand Cup: 2006