Salgaocar Sports Club: A leading professional football club in India

Salgaocar Sports Club is one of the leading football club in India which was founded in 1956. Know about the history, achievements and club information about Salgaocar Sports Club.


Salgaocar Sports Club (also known as Salgaocar S.C.) is an Indian professional football club which play in I-League. It is a Goa based football club. Fatodra Pandit Jawaharlal Nehru Stadium situated in Fatodra, Margo (Goa) is the home ground for the club. The stadium also acts as the home ground of other clubs like Churchill Brothers, Dempo and Sporting Clube de Goa. Salgaocar Sports Club is considered among the top football club in India.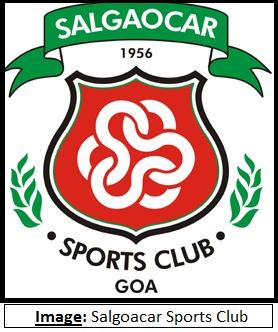 History and Achievements of Salgaocar Sports Club

Salgaocar Sports Club was founded in 1956 by VM Salgaocar. In 1962, the club become the part of the prestigious football tournament of India - Durand Cup. In 1988, the club was the winner of Federation Cup, a top level football tournament in India. It again won the tournament two more times - in 1989 and 1997. The biggest success of the club came when the club become the winner of the National Football League (now known as I-League) in 1999. Salgaocar is also two time winner of the Durand Cup (in 1999 and 2003). This shows the clubs dominance during 1990s.

Apart from the top level football tournaments, the club has been the champion of Goa League Champions Cup for record nineteen times. The club has won the Super Cup twice (in 1997 and 1999) and Rovers Cup thrice (1989, 1996 and 1999).

Recent Performances
In 2010-11 I-League, the club become the winner of the tournaments. This was their second title in the tournament history. The club also become the winner of 2011 Federation Cup. In 2011-12 I-League in which Dempo Sports Club become the champion, the club finished sixth in the table. Ryuji Sueoka of Japan was the top scorer for the club.


Club Information
Full Name: Salgaocar Sports Club
Founded in: 1956
President of the Club: Shivanand V. Salgaocar
Home Gorund: Fatorda Pandit Jawaharlal Nehru St