Vincent Hancock American Shooter biography and career profile

Read about American shooter Vincent Hancock who plays in Men's Skeet event of the shooting sport. Know about Vincent Hancock's career profile and records in this article who has won gold medals in last two Olympic games - Beijing Olympics and London Olympics.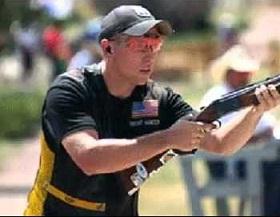 Vincent Hancock is an American shooter who has won two consecutive Olympic gold medal in men's Skeet event of shooting. First in 2008 Beijing Olympics and then at 2012 London Olympics. He also holds the world record in this event. He also won two World Championships (2005 and 2009). Hancock was born on 19 March, 1989 at Port Charlotte, Florida.


Shooting Career of Vincent Hancock

In 2005, Hancock won the World Championship in men's skeet event of shooting. He also won gold medal at Pan American Games and a silver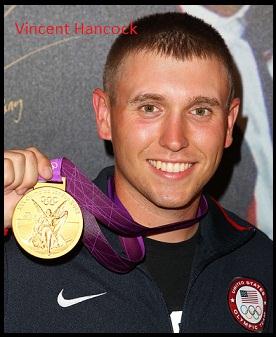 medal in the World Cup Final of 2005. Year 2006 was little disappointing for him as he didn't won any important tournament of men's skeet event. He came back strongly in 2007 by winning bronze medal in World Championship and a gold at Pan American Games. In 2007, he made a world record in men's skeet event of both qualification and final. His score in the qualification was 125 and 150 in the finals. In 2008, Tore Brovold of Norway equals his record in both qualification and final. He again won the World Championship in 2009. Hancock also holds the record of team event of men's skeet along with Shawn Dulohery and Frank Thompson.

Vincent Hancock at Olympics: Two Gold Medals
In 2008, he won the gold medal in men's skeet event. He also set the Olympic record by scoring 121 and 145 respectively in both qualification and finals respectively. Hancock repeated his gold achievement at London Olympics. He broke his own Olympic record of 121 score in qualification by scoring 123. He also improved Olympic set by him in Beijing Olympics by scoring a total of 148 in the final score.


List of Medals and Achievements of Vincent Hancock

Gold Medals - 2005 World Championships, 2005 Pan American Games, 2007 Pan American Games, 2008 Beijing Olympics, 2009 World Championship, 2012 London Olympics
Silver Medals - 2005 World Cup, 2008 World Cup
Bronze Medal - 2007 World Championship