Li Xuerui biography & profile: Gold medal winner of women's badminton singles at Olympics 2012

Read Li Xuerui biography and career profile of female badminton player from china. She has won the gold medal in 2012 London Olympics by defeating Wang Yihan in the finals of women's singles. Get here to know more about Li Xuerui.


Li Xuerui female Chinese badminton player who was ranked third in the women's singles category in badminton. She was born on 24 January, 1991 at Chongqing (China). She is a right handed player.


Li Xuerui Career Profile

Li Xuerui won Asian Junior Championships in 2008 by defeating her country mate Wang Shixian by 22-20,21-13 in the final. In the same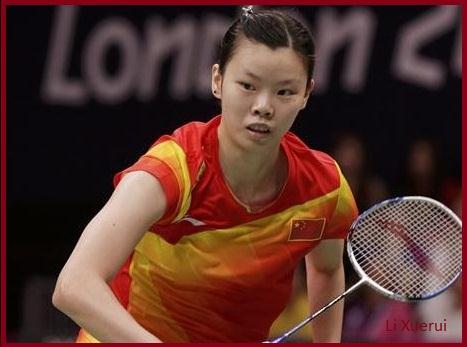 year she started playing at senior level and reached the quarterfinal of the China Open. In year 2010 she won Badminton Asia Championship which is also her first individual title. She defeated Liu Xin by 21-13,18-21,21-19 in the final. In 2012 she won her first BWF Super Series title at India Open where she defeated German opponent Juliane Schenk in the final. Her another biggest win was at 2012 All england Open where she defeated World number one Wang Yihan with a scoreline of 21-13,21-19 in the final. She has won a total of eight individual titles till now. She was also the part of the chinese team in the 2012 Uber Cup which become the winner of the tournament.


Individual Titles won by Li Xuerui
Badminton Asia Championships (2010)
Macau Open (2010)
Thailand Open (2011)
Bitburger Open (2011)
German Open (2011)
All England Open (2012)
Badminton Asia Championships (2012)
India Open (2012)
Li Xuerui achievements at London Olympics 2012

Li Xuerui has recently won the women's singles title at the 2012 London Olympics by defeating Wang Yihan in the final by 21-15,21-23,21-17.