Malcolm Marshall - a former fast bowler from West Indies

Malcolm Marshall is one of the greatest fast bowler in the history of cricket. This West Indian bowler has troubled almost every batsman in the world with his excellent bowling during 1980's. Read this article to know more about Malcolm Marshall.


Malcolm Marshall is a former West Indian cricketer regarded as one of the greatest fast bowler the game has seen. Marshall has the Test record of best bowling average (20.94) by any bowler who has taken 200 or more wickets in Tests. A dangerous fast bowler he is also a very dangerous lower order batsman and had played many good innings in his career.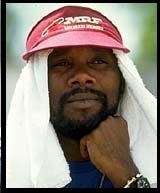 Full Name: Malcolm Denzil Marshall
Birth Date: 18 April, 1958
Batting Style: Right-hand batsman
Bowling Style: Right-arm fast bowler
Teams he played for: West Indies, Barbados, Hampshire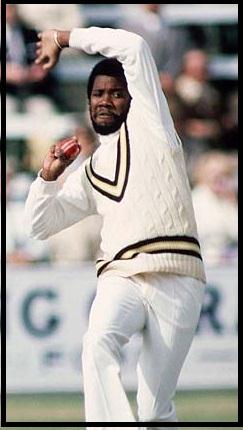 Personal Life of Malcolm Marshall

Malcolm Marshall was born on 18 April, 1958 at Bridgetown (Barbados). He died at the age of 41 from cancer in 1999 at his hometown Bridgetown.


Cricket Career of Malcolm Marshall

Malcolm Marshall made his first-class debut in a match against Jamaica for Barbados in 1978. His figures in the Jamaica's first innings were 6/77. Durind the 1978-79 tour of India he was selected in the West Indies team as many senior players were not available. He made his Test debut in the second test at Bangalore and took only one wicket in the match. He was again failed to impress in the third test of the six-match series and was dropped from the fourth and fifth match of the series. For 1979 season he played for Hampshire in county cricket.
1980-1991
In 1980 during the England tour, Marshall showed excellent bowling in the third test at Old Trafford. His bowling figure of 7/24 started the collapse of the England innings in that match. During the 1983-84 tour of India he took 33 wickets in the test series. He also made his highest test score of 92 in that series. From 1984 to 1988, he was successful against every team. His best bowling figure in Test came against England at Old Trafford in 1988 where he took 7 for 22 in an innings. His last test was against England at The Oval in 1991.

Marshall is also known for his contribution with the bat. He was an aggressive batsman. In his first class career he had made seven centuries and a very good batting average of 24.83 which is great for a lower order batsman.

One Day Internationals
Malcolm Marshall was also a very dangerous bowler in One Day Internationals. He played in the two World Cups - 1983 and 1992. He was very economical bowler in ODI cricket with a Economy Rate of 3.53.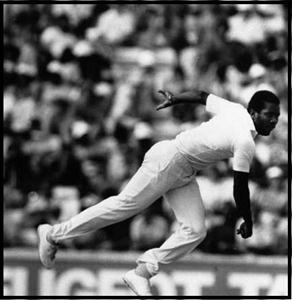 International Record of Malcolm Marshall
In Tests
Matches - 81
Innings played - 107
Runs Scored - 1810
Batting Average - 18.85
Highest Score - 92
Balls bowled - 17584
Runs conceded - 7876
Wickets taken - 376
Bowling Average - 20.94
Best bowling figure - 7/22
In ODIs
Matches - 136
Innings played - 83
Runs Scored - 955
Batting Average - 14.92
Highest Score - 66
Balls bowled - 7175
Runs conceded - 4233
Wickets taken - 157
Bowling Average - 26.96
Best bowling figure - 4/18
First-Class and List A Record of Malcolm Marshall
First Class Cricket
Matches - 408
Innings played - 516
Runs Scored - 11004
Batting Average - 24.83
Highest Score - 120*
Balls bowled - 74645
Runs conceded - 31548
Wickets taken - 1651
Bowling Average - 19.10
Best bowling figure - 8/71
List A Cricket
Matches - 440
Innings played - 285
Runs Scored - 3795
Batting Average - 16.86
Highest Score - 77
Balls bowled - 22332
Runs conceded - 12358
Wickets taken - 521
Bowling Average - 23.71
Best bowling figure - 5/13