UEFA Euro cup football 2012 live telecast and online streaming

It is time to go crazy again as Euro cup football 2012 is going to start from 8th June 2012 to 1st July 2012. You can watch the entire moment on TV as live telecast and also on internet in your laptop or tablets or mobile. See details


Euro cup football tournament is going to start from 8th June 2012. After qualifying round where 51 nations participated, now the best 16 nation will be in the contest to win the most prestigious Euro cup. Poland and Ukraine are the nation hosting the 2012 UEFA European Football Championship and this is the first time that either nation has hosted the tournament as chosen by UEFA's Executive Committee by bidding in 2007.



Slavek and Slavko are official mascot of UEFA Euro 2012 considered as Polish and Ukrainian twins.


UEFA Euro Cup football 2012 broadcast and live telecast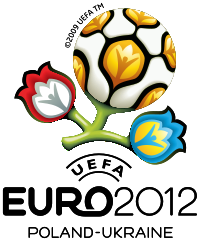 UEFA Euro 2012 broadcasting rights is given to TVP in Poland and NTU and TRK will be broadcasting in Ukraine. The official broadcasting centre for Euro cup football 2012 is located at Warsaw at the Expo XXI International Centre.

There are 100s of TV channels where one can see live telecast of Euro Cup football 2012 across the world. Several news channels will show highlights and exciting moments of Euro cup football 2012, and many sports channel which were unable to get the rights to telecast may show some lively moments of Euro cup football 2012.


Euro cup football 2012 online streaming on internet, mobile and tablets


UEFA official Site as well as you tube will be streaming this exciting Euro cup football 2012 online and one can watch on internet on their pc, laptops. Even mobiles will be one of the important source to watch online streaming of Euro cup 2012. Online streaming will be in 12 languages and one can enjoy as they want from any place they are unless they have a mobile with iOS, Android, Windows Phone, Blackberry, Bada, and Java.