Laureus Sports Award ceremony, nominees and winners

The Laureus Sports Awards of 2012 will be distributed on 6th February. The award ceremony is taking place at the Centrall Hall, Westminster in London. Lionel Messi, Njovak Djokovic, Sebastian Vettel and Usain Bolt are among the nominees. Read more details below.


When London is gearing up for the Olympics, another prestigious event of the sports arena is all set to take place there. The 2012 Laureus World Sports Awards ceremony will be held at Central Hall, Westminster, the heart of London on February 2012. The great legends and current superstars are supposed to attend the function. It's the first time the UK is hosting one of the most prestigious sports awards. Golden Globe winning actor Clive Owen is the presenter of the Award ceremony.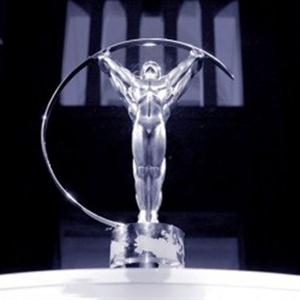 The awards are given in 7 categories namely Sportsman of the Year, Sportswoman of the Year, Team of the Year, Comeback of the Year, Action Sportsperson of the Year, Breakthrough of the Year and Person with a Disability. Out of the all categories, the Sportsman of the Year stands out as the most glamourous. The contenders for the accolade include FIFA World Fotballer Lionel Messi, Australian Open champion Novak Djokovic and World's fastest man Usain Bolt. Messi is nominated for a third time in a row and will be the first team player to win the individual award if he is selected. But the more bids are for Djokovic.
For the team awards, FC Barcelona has been nominated for a continuous 4th time. They are facing tough competition from the Red Bull Formula One Team champions and Rugby World Cup winners All Blacks, the New Zealand national team.
Two persons are nominated in two categories. Wimbledon champion Petra Kvitova is nominated for both Sportswoman of the Year and the Breakthrough of the Year whereas South African Oscar Pistorius has found himself in the Disabled category and the Breakthrough category.
The winners are selected by the jury of Laureus World Sports Academy, consists of 47 of the all time greatest sportspersons across the globe.


Laureus Award Nominees

Sportsman of the Year
Usain Bolt, Jamaica - Athletics
Novak Djokovic, Serbia - Tennis
Cadel Evans, Australia - Cycling
Lionel Messi, Argentina - Football
Kirk Nowitzki, Germany - Basketball
Sebastian Vettel, Germany - Motor Racing
Sportswoman of the Year
Vivian Cheruiyot, Kenya - Athletics
Maria Hofl-Riesch, German - Alpine skiing
Carmelita Jeter, US - Athletics
Petra Kvitova, Czech Republic - Tennis
Homare Sawa, Japan - Football
Yani Tseng, Taiwan - Golf
Team of the Year
All Blacks, New Zealand - Rugby
FC Barcelona, Spain - Football
Dallas Mavericks, US - Basketball
England Men's Cricket Team
Japan Women's Football Team
Red Bull, Austria -Motor racing
Action Sportsperson of the Year
Jamie Bestwick, UK - BMX
Philip Koster, Germany - Windsurfing
Carissa Moore, US - Surfing
Travis Rice, US - Snowboarding
Kelly Slater, US - Surfing
Shaun White, US - Skateboarding/ Snowboarding
Breakthrough of the Year
Yohan Blake, Jamaica - Athletics
Mo Farah, UK - Athletics
Petra Kvitova, Czech Republic - Tennis
Rory McIlroy, UK - Golf
Li Na, China - Tennis
Oscar Pistorius, South Africa - Athletics
Comeback of the Year
Eric Abidal, France - Football
Darren Clarke, UK - Golf
Crusaders, New Zealand - Rugby
Sergio Carcia, Spain - Golf
Liu Xiang, China - Athletics
Queensland Reds, Australia - Rugby
Sportsperson with a Disability
Daniel Dias, Brazil -Swimming
Terezinha Guilhermina, Brazil - Athletics
Oscar Pistorius, South Africa - Athletics
Esther Vergeer, Netherlands - Wheelchair Tennis
David Weir, UK - Wheelchair Athletics
Irek Zaripov, Russia - Nordic Skiing