Live, online and preview of Australian Open grand slam tennis starting from 16th January

Read the news about forthcoming Australian Open here. The Australian Open 2012, the first Tennis grand slam tournament of this year is commencing on January 16th. The tournament will last to 29th January. India's hopes lie on Leander Paes, Mahesh Bhupathi, Rohan Boppanna and Sania Mirza.


The waiting of the Tennis enthusiasts is getting over. The Australian Open 2012, the first grand slam tournament of this year is commencing on January 16th. The tournament will last to 29th January. Moreover, it is the 100th edition of the tournament and celebrations are obviously on high notes.

The Tennis world is keenly looking forward to witness the burning matches and performances. The most focussed players are none other than the reigning Champion Njovak Djokovic, Rafael Nadal and Roger Federer in Men's and Caroline Wozniacki, Petra Kvitova and Maria Sharapova in Women's.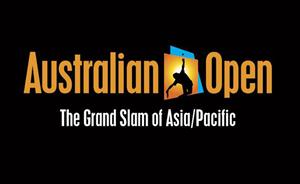 The world number one Djokovic, who had a dream run in 2011 and won 3 grandslam titles is all set to retain the crown at any cost. His 1st round game is against 108th ranked Italian Paolo Lorenzo. Rafael Nadal, the second seed and champion of 2009, is also getting ready for the fireworks. The 3rd ranked Roger Federer will have to regain his supremacy he had once. Federer has not won a single grandslam title since the 2010 November. Nadal and Federer are yet to know their opponents in first round as the qualifiers are progressing. Britain's Andy Murray, dubbed as an unlucky player, will be searching for his first grandslam title as well.
Kim Clijsters, the Australian open Women's Singles Winner in 2011, will not be participating this year. All eyes are on world number one Carolin Wozniacki, who has not brought a single grandslam home. She is hoping to make it soon. But her campaign will not be easy as Petra Kvitova and Maria Sharapova are there with equal claims. The absence of Williams sisters has reduced the sheen of the tournament. India's sole representative in the singles, Sania Mirza, also keen to perform better. Another feature for India is that Leander Paes and Mahesh Bhupathi are stepping in with their new partners. Czech Radek Stepanek is the partner of Paes whereas Bhupathi pairs with compatriot Rohan Boppanna. Boppanna also will test his luck in singles.

The total Prize money for Australian open 2012 is a whopping 26 million Australian Dollars, which is the highest amount in the history of Grand slam tennis tournaments ever. The champions in Men's and Women's categories will be awarded Australian Dollar 2.3 million each. The members of Doubles winners will get 4,54,500 Dollars each. Melbourne Park, Rod Laver Arena, Hisense Arena and Margaret Court Arena are among the important stadia that will witness the matches.