Qatar Open, History and Winners of Previous years

This article is about one of the ATP World Tour 250 Series tournament, played in Doha (Qatar) on outdoor hard courts. Here is given the history, events, and winners of the previous years of this tournament.


Qatar Open also called as Qatar ExxonMobil Open is a tennis tournament played at Doha (Qatar). One of the ATP World Tour 250 Series tournament, Qatar Open is played on outdoor hard courts. The tournament is played in the month of January every year since 1993 at Khalifa International Tennis Complex in Doha.

The tournament has two Events - Men's Singles and Men's Doubles. There is no event for women's in Qatar Open.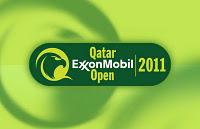 History and winners of previous year

1993 - In the first edition of the tournament, Boris Becker defeated Goran Ivanisevic in the Finals Men's Singles event and also won the Doubles event partnering Patrik Kuhnen defeating American pair Scott Melville and Shelby Cannon.

1994-2011 -
Stefan Edberg becomes winner of Men's Singles event of Qatar Open two consecutive years in 1994 and 1995. Peter Korda also won two singles event of the tournament in 1996 and 1998. Swiss player Roger Federer has won the singles event of this tournament maximum 3 times. Other players like Jim Courier, Rainer Schuttler, Fabrice Santaro, Marcelo Rios, Younes El Aynaoui, Stefan Koubek, Nicolas Escude, Ivan Ljubini, and Nikolay Davydenko has won it one time each. Andy Murray has won the singles event of this tournament twice.

Three pairs in doubles event has won the doubles title of Qatar Open twice. First is the pair of Mark Knowles and Daniel Nestor. Second pair is of Martin Damm and Cyril Suk. Third pair is Rafael Nadal and Marc Lopoz, which is also the defending champion.