L.A. Noire review and character names - latest video game released in Xbox 360 and PS3

This article gives you complete information about the L.A. Noire, latest video game released in Xbox 360 and PS3. This article gives you information about the characters and their roles in the game. Complete review about the game is also quoted in the article.


L.A. Noire Review

L.A. Noire is one of the best third person action games which is currently released in Xbox 360 and play station 3 consoles. The game will also release in PC by the end of this year and release date is not yet fixed. L.A. Noire is 3 DVD blu ray disc game for Xbox 360 console. The developer of L.A. Noire game is Team Bondi and published by Rock star games. The story of this game was written by Brendan McNamara. The story of L.A. Noire game was based on an old film noir which is a popular film in 1940s. Players are also allowed to play this game in black and white mode. The graphics options in this game are extra ordinary and make it top in the Xbox releases. L.A. Noire is the first and ever video game release which is shown in Tribeca Film Festival and the game also got best reviews from critics.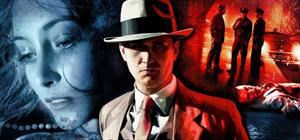 This video game uses latest technology called Motion scan. Using this facility, the characters in the game looks realistic in their facial expressions. As per the latest news, the game requires high graphics card to play this in computer. The main character of L.A. Noire is Cole Phelps who is playing the role of a detective agent in the game. L.A. Noire is a crime story where player can use different guns and weapons to attack the enemies. They also include a special gaming mode called "The streets of La" which is an unlockable mode after certain tasks in the game. The video game sound track of LA Noire was created by Andrew Hale and Simon Hale.


Character names of in L.A. Noire

Main characters and role in L.A. Noire

Main characters of L.A. Noire are given below.

1) Cole Phelps: The main character of L.A. Noire is Cole Phelps who is acting as a detective agent in the game.

2) Ralph Dunn: Ralph is playing the role of patrol partner of Cole phelps in the game.

3) Stefan Bekowsky: Stefan is also playing a partner role of cole while working in traffic department. Both are good friends in the game.

4) Gordon Leary: Role of captain in LAPD Traffic Department.

5) Lachlan Mckelty: Lachlan is the captain of Phelps in Arson department.

6) Roger Becket: Role of crime photographer in the game.

Names of Suspects in L.A. Noire


Reginald Varley


Mark Bishop


Frank Morgan


Matthew Ryan


Garret Mason


Jacob Henry


William Shelton


Angel Maldonado


Margaret Black

Names of victims in L.A. Noire


Jessica Hamilton


June Ballard


Tan Do


Adrian Black


Julia Randall


Celine Henry


Antonia Maldonado

Names of Witnesses in L.A. Noire


Oswald Jacobs


Dudley Lynch


Nate Wilkey


Virginia Reynoldson


Jennifer Horgan


Margaret Black


Shannon Perry


Ms. Galletta


Fickman


John Ferdinand Jamison



System requirements for L.A. Noire

The game is not yet released in PC. According to the latest information, expected system requirements for L.A. Noire are given below.

Operating system: Windows Vista or Win7(x86 or x64 bit)

CPU: 2.5 quad core cpu

System memory or RAM: 2GB or better

Graphics Card: Nvidia 9800 or better/ ATI: HD 4770 512MB or better.

Hard Disk Space required: 10 GB