Biography, achievements and career profile of new Indian cricket coach Duncan Fletcher

Read this article to know more about Duncan Fletcher, who is appointed as a new coach for Indian cricket team after ICC World cup 2011. His summary, both as a player and captain is looking awesome. It depicts abilities and talent of Fletcher and shows that How versatile Fletcher has? In this article I will explain Biography, achievements and career profile of newly appointed Indian cricket coach Duncan Fletcher.


Biography and achievements of Duncan Fletcher both as a coach and player

Indian cricket board is looking for a new coach after ICC world cup 2011 because Indian coach Gary Kirstan who play a key role in winning world cup 2011 had left India. The reason given by Gary is expiration of his agreement with Indian Team. Before going to their home country (South Africa), Gary suggested a new name for Indian Cricket coach. BCCI responded to Gary suggestion and called Duncan Fletcher. Even after the meeting, Indian cricket board came to conclusion that Fletcher will be new Indian coach. Now, Indian public want to know about Fletcher biography, which is given as follows-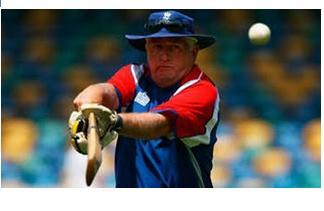 Fletcher was born in Salisbury, Southern Rhodesia (Zimbabwe) and consists of 4 brothers in a Rhodesian farming family. When Fletcher started his career then he was given a title of Captain for Zimbabwe first-ever One Day International matches. He got popularity, when Zimbabwe team under its captaincy beat Australia at 1983 cricket World Cup. Under the leadership of Fletcher, Zimbabwe registers their victory in the year 1982 ICC Trophy. Fletcher has made his contribution only for ODI international and not played any test cricket yet.

After many years, Fletcher was out of news but one day he regains his popularity, when England team assigns him as their team coach. Under Fletcher guidance, England team registers famous victories away from home against teams like Sri-Lanka, Pakistan and South Africa between years 2000-2004. After that England got record of winning 8 consecutive tests after beating New Zealand by 3-0 and then beat West Indies by 4-0. One most unforgettable turning point to his life is when England team wins Ashes against Australia after 18 years by score of 2-1. After that Fletcher was given British citizenship after a five year wait. Not only this, he also faced criticism on selection issue and on a defect of England in World Cup 2007. On 19 April 2007, it was announced that Fletcher was ended with England coaching.

After that he struggles for one year and then in November 2008, he is again selected as a consultant for Hampshire for 2009 season and finally on 27th April 2011, he is selected as the coach of India cricket team for two years. Indian team after IPL, is on a tour to West Indies where Fletcher selected as a senior coach. When Fletcher is appointed as a coach then it discloses discussion of other names like former New Zealand skipper Stephan Fleming and Former Zimbabwe Skipper Andy Flower.


Career profile of new Indian cricket coach Duncan Fletcher after ICC World cup 2011

Duncan Fletcher is left handed batsman and a right arm fast medium bowler. He made his debut as the Captain against Australia on 9 June 1983 and registers his first victory as a captain. He played only six matches for Indian team and made 191 runs with batting average of around 47.75. He got two fifties in six matches with highest score of unbeaten 71 runs. Not only this, he also contributed with his bowling by taking 7 wickets in six matches with bowling average of around 31.57. His best bowling figures shows 4 wickets for 42 runs. He is not having any catch yet in his international career. Moreover, his career statistics depicts that Fletcher is great all-rounder who are contributed with both bat and ball. I am sure that he will take Indian cricket to great height.