Best seasons for the snowboarding spots in India

Snowboarding in India is fast coming up as the newest winter adventure sports in India. In this complete Indian snowboarding wiki guide, you can learn about the best seasons for the snowboarding locations in India.


Snowboarding in India is gaining more and more popularity day by day. An adventure winter sport that has been developed from skateboarding and surfing, snowboarding is a relatively new member in the world of sports. Exploring and developing the possibilities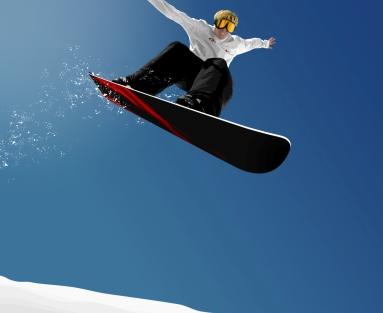 and scopes of surfing on the snow had by and by given birth to snowboarding which, we must admit, shot to popularity pretty fast. You might be wondering what is snowboarding. Well, just think how surfing or skateboarding on the snow will be and you are visualizing the pictures of snowboarding. A snowboarder rides a fiberglass board which is very much similar to a large skateboard while sliding down a ski slope. Sometimes snowboarders also ski down specially designed pipes for snowboarding. Snowboarding has been included in the Winter Olympic Sports since 1998 and the snowboarding spots in India will give you a nice practice if you think you can take up the challenge. The best snowboarding seasons in India is from October to January.


Snowboarding Spots in India

There are a number of snowboarding spots in India around the Himalayas. Snowboarding in India is quickly becoming popular. Over the last few years India has really set her foot well in snowboarding adventure tours in the Himalayas. Apart from snowboarding, some other snow adventure sports such as mountain rock climbing, snow hailing and skiing in the Indian Himalayas are also becoming seemingly popular. This breath taking game has three major varieities - Alpine, Freestyle and Boarder cross - and all of them are played in India. Indian snowboarding is done mainly in the Chamoli district of Uttarakhand and Gulmarg of Kashmir. There are a number of tour operators in India that provide snowboarding tour packages in Kashmir, India, as well as the Himalayas snowboarding tour packages in India. They will also send guides along with you to assist you in your adventure and warn you beforehand about the pitfalls.


Snowboarding in Chameli district, Uttarakhand, India

The Chamoli district in the Garhwal Himalayas in the state of Uttarakhand is perhaps one of the best snow sports locations in India. Almost all sorts of facilitates for a wide range of winter sports are available in this place. Especially, Auli has been developed with an aim of making it a pleasure hunt of the winter sports lovers and adventurers. Accommodation near Auli is also not a problem. You can book anything from budget dormitories to deluxe suits offered by the government agency, the Garhwal Mandal Vikas Nigam. In brief, if you are keen to indulge in snowboarding in Uttarakhand or any other variety of winter sports, Auli is the perfect destination for you. And if you visit Auli do not forget visit the tourist places nearby including the Badrinath Temple, the Hemkund Sahib, the Tapt Kund and so on. Try out snowboarding in the pristine slopes of Nanda Devi, the fifth tallest peak in the world. It is thrilling and challenging!


Snowboarding in Gulmarg, Kashmir, India

Gulmarg is yet another favourite snow boarding location in India of the winter sports lovers. Skiing is Gulmarg has been well established, but snowboarding is still quite a new thing there. If you are going to Gulmarg for snowboarding, you need to visit Mr. Yassin Khan in his Kashmir Alpine shop, which is till date the only ski rental store around Gulmarg. You can also employ guides from his shop. In fact he himself works as a guide. It is strongly suggested that you hire guides because they will not only help you locate the best slopes or terrains, but at the same time can warn you from coming avalanches as they know this region even better than their palms. The Kashmir Powder Cats can be a good option for hiring guides. Remember that the Mount Apharwat in Gulmarg is notorious for avalanches and few snowboarders actually died there in avalanche. Do bring torches as power cuts are frequent in this region. And when snowboarding and skiing, watch out for barbed wires and other metal remnants of the mountain battles. Check out the FCO India Travel Advice before you proceed because you can expect a sudden skirmish at any time of the day, especially close to the Line of Control between India and Pakistan.

Finally, a statutory warning. Gulmarg is not the place for beginners to learn and master snowboarding or any winter sports. The Mount Apharwat is known as one of the most dangerous terrains so do not come here as a novice. You can certainly enjoy snowboarding in Gulmarg if you are well advanced in skiing and snowboarding. Remember, neither the single groomed run of snowboarding in Mount Apharwat Gulmarg Kashmir nor the three short drags at the other end of the slope is a suitable pick if you are on the snow for the first time in your life.